Ben Moody — All For This (2009)
Ben Moody ≥≤ All For This
Birth name: Benjamin Robert Moody
Born: January 22, 1981, Little Rock, Arkansas, United States
Genres: Gothic metal, nu metal, alternative metal
Occupations: Musician, singer-songwriter, producer, actor
Instruments: Guitar, vocals, bass, piano, drums, percussion
Location: New York, USA
Album release: June 9, 2009
Record Label: FNR Records
Duration:     55:21
Tracks:
01. Perfect     4:11
02. The Way We Are     4:05
03. Hold Me Down     3:42
04. 10.22     4:05
05. Never Turn Back     4:16
06. All For This     4:27
07. Wishing Well     4:37
08. All Fall Down     5:02
09. Too Far left To Go     3:49
10. Nothing Left Of Me     5:21
11. In Time     4:32
12. Just Like Everybody     6:14
≥ All for This is the debut solo album by Ben Moody. The album was released digitally June 9, 2009 via Amazon.com, iTunes, and Amie Street, through Moody's label, FNR Records.
≥ All songs written and composed by Ben Moody.
He is now a member of We Are the Fallen.
≥ Ben Moody  --  "All For This"
(Composer, Producer, Arrangement, Programming, Lead and Background Vocals, Guitars, Piano, Percussion)
Personnel:
≥ Ben Moody — lead vocals, guitars, bass, drums, piano
≥ Hana Pestle — backing vocals, violin
≥ Marty O'Brien — bass
Website: http://www.benmoody.com/
MySpace: http://www.myspace.com/benmoody#!
 Hana Pestle
Born: July 11, 1989
Origin: Billings, Montana
Hana Pestle playing at The Basement in Columbus, Ohio on February 24, 2009. / Author: Brittany Wigand
 Marty O'Brien
Notable instruments: Spector Bass, Fender Precision Bass
Early life:
Born and raised in Pawtucket, Rhode Island, Marty O'Brien started playing bass at the age of 13. By age 16, he had joined his first local rock band, and by 19, was playing local live shows in Providence, as well other cities along the east coast such as Boston and New York City.
Website: http://www.marty-obrien.com/
Author: ColinM — Published: Dec 19, 2009 at 3:23 pm // http://blogcritics.org
≥ It took about six years for ex-Evanescence guitarist Ben Moody to finally put out his solo work. A lot of people wondered how it would turn out; would it have that hard, gothic rock flavor that Moody's former band did, or would it sound like something else. As it turned out, Ben Moody's solo album, All For This, is far from what was expected, but in a good way. It is strongly emotional and a beautiful expression of the artist that could not be put forth with Evanescence.
≥ This is not hard rock. Only a few bits of electric guitar show themselves here on the album; almost everything else is done by acoustic guitar, piano, orchestral violin, and percussive drums, every once in a while backed by female vocals. Ben Moody sings with a voice very similar to the vocalists from Shinedown or Breaking Benjamin, but only in the easy going, slow ballad sense. Because that's exactly what All For This is: one monster ballad split into twelve tracks.
≥ Since Moody sings clearly and the musical arrangement is quiet, it forces the listener to pay attention to the lyrics, which are the highlight of the album. It is actually ironic because from tracks like "All For This" and "In Time" there is a very strong Christian reference, and yet on tracks like "10:22" and "Nothing Left of Me" the lyrics are angrier, involve swearing, and biting at the heels of subjects like ex girlfriends or people who just give up on life. Not exactly the most Christian way, but it seems to add much stronger quality to the music because it isn't expected. When listeners think of expected swearing, they think of heavy metal or rap or hard rock, not really slow, ballad music. And the fact it isn't over-used is also a plus. Combined, both the meaningful and bitter edge of the lyrics create a very captivating album.
≥ Another highlight of All For This, and perhaps the only real relation to Evanescence that this album holds, is the use of female vocals. They are used more as part of the instrument than a way to convey the lyrics as they chime in every once in a while to amplify Moody's voice. The vocals DO have a strong resemblance to that of Evanescence- just a little more ethereal and operatic. However, the effect is much more different as instead of being in the foreground of the music or alternating in singing verses. The female vocals come in every once in a while in the background, right behind Moody's, just barely above the other instruments. This enhances the symphonic atmosphere of the music, making it even more dark and haunting.
≥ Moody may not have the commercial fame or support that Evanescence does due to the limited ways of accessing his CD- only through his website or amazon.com- but his skill as a musician, songwriter, and performer are 2nd to none. Perhaps leaving Evanescence was the best thing for him to do to find his own musical path to share with the rest of the world.
--------------------------------------------------------------------
Who Is Ben Moody?
≥ Ben is not only inspired by the creation of music, he loves the visionary aspect of what music portrays and has dived into directing and editing music videos, documentaries, and independent short films. Ben Moody is a creative mind who has contributed his talents in the music industry as a producer and musician, which has made him the icon he is today. Ben Moody also finds himself producing and song-writing while collaborating with various well known artists such as Avril Lavigne, Daughtry, Halestorm, David Hodges, Kelly Clarkson, and even Celine Dion. Ben Moody is not only a solo artist, but also a member of We Are The Fallen. They are a group that holds memberships of veteran Evanescence members along with American Idol finalist, Carly Smithson.
≥ Ben Moody is inscribed in the music industry as a 7 time Grammy nominee walking away with 3 wins for his musical talents. This is an incredible accomplishment for any artist. Other Ben Moody recognitions include nominations for various different types of music awards such as the American Music Awards, MTV Music Video Awards, Teen Choice Awards, and song of the year for both ASCAP and BMI for the global success of "Because of You". He also graciously won Best New Artist at the 2004 Grammy Awards.
Ben Moody and Studio 119
≥ Studio 119 is Ben Moody's one-on-one artist café. Studio 119 is the place where musicians, artists, scientists, and anyone who Ben Moody finds interesting and inspiring can come in and record a segment in this amazing sound stage. It will also be Ben Moody's recording studio where you can get behind the scenes footage, and you can see the magic of music in the making. Studio 119 is streamed live right to the website for the world to see. Visitors of Studio 119 sit down and talk about their upcoming projects, thoughts, and can answer questions. Visit Studio 119 and see who is gracing the sound stage with their amazing talents and knowledge.
What's in Ben Moody's Head? : The Paradigm
≥ The Paradigm is the only place you can go to get into Ben Moody's brain. He is an eclectic personality who is known for his music making skills, but what often gets left out is his expanded mind of thinking outside "the box". Go into his world and visit The Paradigm and learn about human behavior, extraterrestrial activities, artistic movements, musical motivations, and scientific discoveries. There is no limit or boundaries in The Paradigm. Ben Moody wants to know what you think about life, music, art, and the world as we know it. This is the place where you can communicate with Ben Moody directly.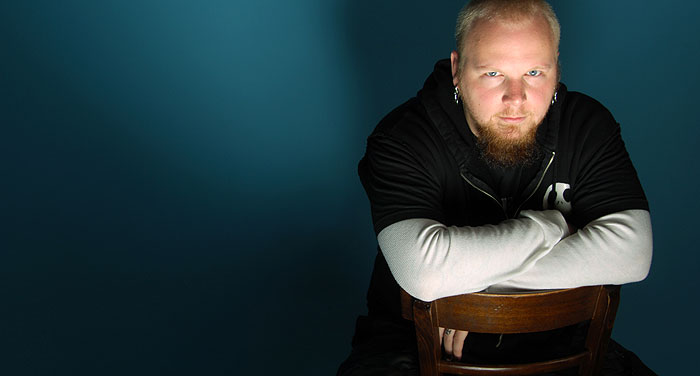 Ben Moody — All For This (2009)
---
NEWS
8.7.2019
Peter Cat Recording Co.
6.7.2019
Jesca Hoop — Stonechild
ALBUM COVERS X.
Tais Awards & Harvest Prize
Za Zelenou liškou 140 00 Praha 4, CZE
+420608841540