Cat. N° 5 - Song II. - Part I. 
[other lang./instr.]
(Part I.)
Time: 3:33
Album: Sens
Release date: 14. 10. 2010
Record Label: Indies Scope
Location: Prague / CZE; Castelmayran / France
Web: http://www.tarafuki.eu/
Dorota Barová a Andrea Konstankiewicz - obě violoncellisky se hudbě věnují od malička (konzervatoř, studium muzikologie, různé hudební projekty), ale až jejich společným setkáním v Brně v roce 2000 mohlo vzniknout duo Tara Fuki... Hudba Tara Fuki je naprosto svébytná (své kořeny má ve společných improvizacích, které jsou postupně hlouběji propracovávány), křehce dynamická a výrazově nesmírně bohatá. Obohacená o otisky různých hudebních stylů s příchutí dálek, vytváří originální krasohled ženského nitra. Od svého vzniku slaví Tara Fuki koncertní ůspěchy po celé Evropě (ČR, Slovensko, Francie, Německo, Itálie, Rakousko, Švédsko, Polsko, Rusko, Ukrajina, Jugoslávie, Rumunsko, Holandsko, Anglie...atd.) a středni Americe. V letech 2005—07 Tara Fuki prezentovaly Českou republiku dětským představením « Kapka » ve Francii. Za svou hudbu obdržely ocenění české Akademie hudby v kategoriích "Alternativní hudba-World music" a " Objev roku" za rok 2001 a v kategorii « World music » za rok 2007. V roce 2007 vystoupily jako první česká kapela na celosvětovém hudebním veletrhu « WOMEX » ve španělské Seville.
Photo by Anna Krahulcová
---
2.) Moment (Tara Fuki / CZE)
Time: 7:12
Album: Sens
Release date: 14. 10. 2010
Record Label: Indies Scope
Location: Prague / CZE; Castelmayran / France
Web: http://www.tarafuki.eu/
Both violoncellists have been keen on music since their childhood (conservatory, studying musicology, different musical projects), but only when they met in Brno in the year of 2000 duo Tara Fuki could be born. Tara Fuki music is absolutely racy and unique (it is based on common improvisations which are then continually elaborated), delicately dynamic and rich in its expression. Enriched by reflections of different musical styles with the flavour of distant lands, it creates an original kaleidoscope of the feminine inner world.Since its creation Tara Fuki have been successful all over Europe (Czech Republic, France, Germany, Italy, Austria, Sweden, Poland, Slovakia, Russia, Ukraine, Yugoslavia, Rumania, Holland, UK and other countries) and Central America. In 2001 Tara Fuki was awarded by the Czech Academy of Music in the categories "Alternative Music - World Music" and " Break-through of the Year" and in 2007 in the category "World Music".
Photo by Petr Hegyi
---
3.) Pragnienia (Tara Fuki / CZE)
Time: 7:24
Album: Sens
Release date: 14. 10. 2010
Record Label: Indies Scope
Location: Prague / CZE; Castelmayran / France
Web: http://www.tarafuki.eu/
 "C'est à Brno dans le sud de la Moravie, en République Tchèque, qu'est née en 2000, la musique de cet original duo de violoncelles. Avec une authentique fougue, ces deux jeunes femmes interprètent leurs compositions, entre mélancolie et espoir, empreintes des nouveaux horizons des peuples slaves, d'Europe centrale, jaillissant d'une histoire torturée… Les chansons tantôt en tchèque, polonais, anglais ou français, nourries par des poèmes, par l'Amour, la révolte, sont portées en toute harmonie par des rythmes atypiques. Leurs inspirations puisées aussi bien dans le classique, le rock, en passant par le jazz, les Balkans, l'Orient, amènent à un cocktail admirable qui pousse aux rêves, avec les reliefs et les couleurs d'une vraie toile de maître. Elles se sont révélées sur la scène tchèque, ( trois Grammy de l'Académie de musique: "Découverte de l'année 2001" et "Premier prix de la musique innovatrice", « World music 2007 » et premier prix des critiques de la musique en 2002) et internationale (tournées et festivals en Suède, Allemagne, Autriche, Italie, France, Pologne, Russie, Roumanie, Hongrie, Yougoslavie, Holand, et Amérique centrale...) avec partout un succès incontestable." En 2005 création du spectacle jeune publique KAPKA, plus de 180 représentations en France de 2005 à 2007. Tara Fuki ont été sélectionnées comme le premier groupe tchèque à se produire au showcase international de WOMEX 2007 à Séville. Les albums de Tara Fuki, « Piosenki do snu » ,« Kapka » et « AURIS » sont sortis chez Indies Records en 2001 , 2003 et 2007.
Live at Archa Theatre 15/11/2010
---
4.) Słowa (Tara Fuki / CZE)
Time: 3:49
Album: Sens
Release date: 14. 10. 2010
Record Label: Indies Scope
Location: Prague / CZE; Castelmayran / France
Web: http://www.tarafuki.eu/
Live at Archa Theatre 15. 11. 2010
---
 5.) Funny (Photolab / CZE)
Time: 3:21
Website: www.photolab.cz
Location: CZE
http://bandzone.cz/photolab
http://www.myspace.com/photolabmusic
Photo Lab is a pop/indie/alternative band from the Czech Republic. The band consists of six musicians enthusiastic about seeking an alternative to contemporary music streams. Always true to the genre origins, but moving things their way and pushing it just a bit further, Photo Lab's music results in a unique sound with unique arrangements -- clear, straightforward and catchy but playful, rich and innovative at the same time -- a well-mixed cocktail of five instruments with Magdalena Salamounova's suggestive voice as a mint leaf on the top.  Either at the studio or performing live, Photo Lab is an act not to be missed.
---
6.) Terminator´s Blue Day (Ondřej Kabrna Trio / CZE)
Time: 4:55
Album: Timeways
Release date: 6 / 2010
Record Label: ARTA Records
Web: http://www.ondrejkabrna.com/
"Kabrna je svým školením původně elektronik, který se stále zabývá hudební elektronikou, hlavně studiem analogových hudebních nástrojů. Na Konzervatoři Jaroslava Ježka studoval piano a krátce i skladbu. Teď tam učí a tam se také seznámil se svými mladšími partnery. Ale svůj zájem o elektroniku uplatňuje v jazzu velmi decentně a šetrně.
Na tomto albu mu slouží jen k barvení zvukového spektra a především k práci s dynamikou, která je asi nejvýraznějším odlišným rysem jeho nového tria, radikálně odlišného od předcházejícího CD Cuban Summer."
Lubomír Dorůžka
---
7.) Offerings to the God of Speed (2Wings / CZE)
Time: 5:03
Album: Songs from another Pocket
Release date: March 15, 2010
Record Label: Pop Dissident Records
Written: Dan Šustr
Location: Prague, CZE
Website: http://www.w2.cz/news.html
http://www.facebook.com/pages/2Wings/358675260502?ref=mf
Members:
Dan Šustr – lead vocal, guitars
Michal "Sherry" Šerák – bass, back vocal
Wendy Šváb – drums, backing voc.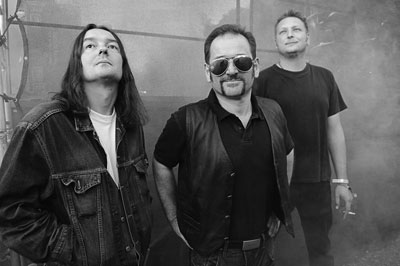 Foto © 2010 Karel Šuster - www.fotografuje.cz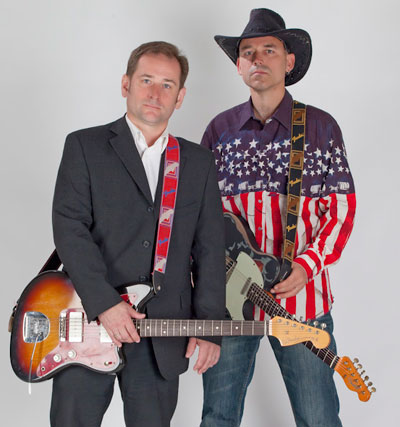 Foto © 2009 Luboš Servus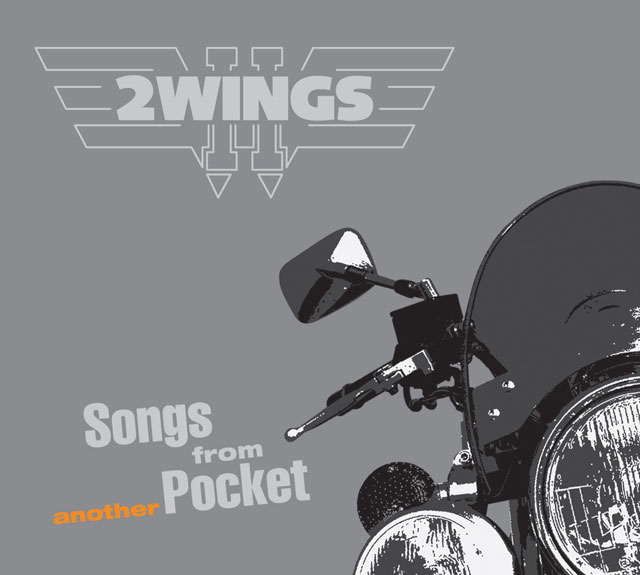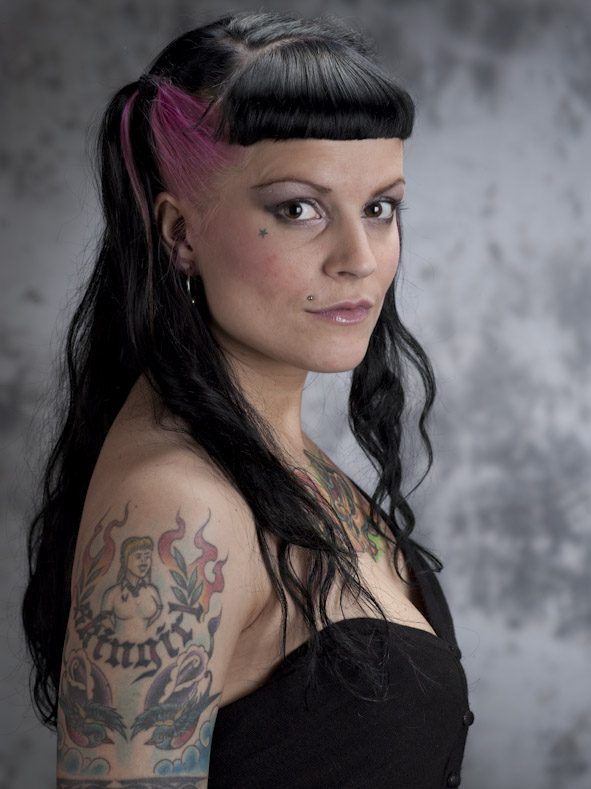 News & Actualities
News & accesories
Oblíbené odkazy
About.com - Blues
Absolutely Kosher Records
Acoustic Guitar Magazine
Adrian Recordings
All Music
All Scandinavian Music
Alternative Tentacles
ALT Sounds - Independent Music Journalism
Amazon
American Music podle Stefana Wirze
Amplión Records
Animal Music Records
Anish Kapoor
ANTI -
Archa Theatre / Divadlo Archa
Arch Hill Recordings - New Zealand Independent Record Label & Mu
Art Design Café
ARTA Records
The Artist Shop
Arts & Crafts
Assumer Guide
Asthmatic Kitty Records
Atlantic Records
Bandzone.cz
Bar/None Records
Barsuk Records
BBC Radio 2
BELLA UNION
Better Looking Records
Billboard
The Bill Frisell Song Finder
Black Canvas Records
Black Hen Music
Blind Pig Records
Bloodshot Records
Blue Note Records
Blues Interactions / Japan
BLUES Magazine (France)
Boomkat
BraAgas
Bright Midnight Archives - The Doors Music
Brit Awards
Budoár staré dámy
Camino Records
CD Baby
CD Roots
Championship Music
Chapeau Rouge Club Prague
Cherry Red Records
Circusworld Productions
Concord Music Group
Consequence of Sound
Cooking Vinyl UK
Cowboy Lyrics
Crammed Discs and Associated Labels
Daily Music Guide
Darla Records
Daytrotter Sessions
The Deli NYC / LA / SF Music Magazine
Dine Alone Records
Django Station
DGM Live
Dog My Cat Records
Domino Records
Drag City Records
Dusted Magazine
Dust Songs
East Village Radio
EasyCapsa.cz - Poslat zásilku
EMI Label Services & Caroline Distribution
Encyclopaedia Britannica
Enja Yellow Birds / Jazz Records
Essay Recordings
Exclaim! Canada´s Music Authority
Facebook
FAME Magazine
Fat Cat Records
Fat Possum Records
Filter Magazine
Fina-Music
Fire Records
Fly Fi
Fretbase songs
Full Time Hobby
GIBSON
GIZEH Records
Good Day Records
Guerilla Records
Hellthy Entertainment
HMV.com
Hudba.sk
Iceland Airwaves Festival
Ice Cream Man
IFPI
The Independent
Indies Scope Records
Insound
INTAKT RECORDS
iREPORT
Israeli & Jewish Music
Iva Marešová & 999
Jagjaguwar Records
Jambands
Jana Šteflíčková
JANGO Tais Awards Songs
Jaryn Janek bass web
Jazz FM - Listen Live
The Jazz Loft
Jazz Meets World
JazzPort.cz
JAZZ REPUBLIC / CLUB PRAGUE
Joe Wakeford
Justin Lavash
Just Music
Just Plain Folks
Kate Kilbane
K Records
Kemado Records
Killrockstars
Kranky
Kurzy měn
Kutya - jewellery / shop / Midi Lidi
Kyle Gann
Kytary.cz
Label Home Table (Dva)
Lambchop
Landmine Alert [cze label]
Laurie Anderson
Le Chant du Monde
Live from Austin
Locust Music Records
Longital
LoveMusic
Lowcut
Lucerna Music Bar
Luckyhorse Industries
Luft Kinoklub Lysá n. Labem
Manuel Rodriguez and Sons
Marta Topferova
Matador Records
MAUNET
Maxumi Dance Music Magazine
Mercury Records
Merge Records
Miami Science Museum
Michael´s Uncle
Midi Lidi
MISELAGO - Australia & New Zealand
Mix.cz
Mobile Fidelity Sound Lab
MOJO
Mondomix
Moon June Records
Musis Is Amazing
Musicserver.cz
Music Report / Slovakia
Muzikus
MySpace
Naïve Records
Native American/Indian Tribes
Nejnejnej.cz (rock-jazz.cz/cs/eshop)
Nettwerk Records
Nonesuch Records
Noripcord - Music & Film
NorthernBlues Music
Ocean Music
Odessa Records
One Little Indian Records
Open Mic Potrvá
Ottmar Liebert
Palác Akropolis
Parasol Records
PARIS ON THE MOVE - blues/jazz/rock
Paste Magazine
Patrick Fraser photography
Petr Dorůžka - World Music
Philzone.com
PICCADILLY RECORDS
Piper Records
Pitchfork Media
Poetry Foundation
Polyvinyl Record Co.
Prague Jazz Clubs
Pretty Good Music - New, unknown, and up-and-coming artists
Progboard.com / Slovakia
Putumayo World Music
Q The Music
Radio SOTOKOTO
Radio Wave
Recommended Records
Red Grape Records
Red House Records
Relix - The Magazine For Music
Respekt.cz
Respect Music - Rachot
The Reykjavík Grapevine / Music
Rhino Records
Robert Christgau
Robin Parmar
Rockwood Music Hall, NYC
Rolling Stone
Rollo & Grady
Root Down Records
Rough Trade Records
Rune Grammofon
Ryuichi Sakamoto
Sanity Muffin
The Santa Fe Desert Style as Defined by SSRI
Sarah Cahill
Secretly Canadian
Sentimentalist Magazine
Seu Jorge and Almaz
Shangri-La Records
Shout! Factory - Music, Movies & Video
Silber Records
Six Degrees Records
The Skinny
Skoda Jazz Festival
Slnko Records
Smells Like Records
Smooch Records
The Social Registry
S.O.I.L.
Solomon R. Guggenheim Museum
Song Lyrics
Song Meanings, Lyrics and Trivia.
Sounds Familyre Records
Sound On Sound
Southern Records
Spin Magazine
Spruce & Maple Music
Stereo & Video
Stick
Stony Plain Records
Studio Najbrt
Sub Pop Records
Sue & Sanyland
Sugar Hill Records
SUPERMUSIC.SK
Tea Art Workshop
Telarc
Three Ring Records
Thrill Jockey Records
Touch and Go / Quarterstick Records
Trina Shoemaker [mixer/producer/engineer]
Triple J Unearthed
Turkmen Music & Multimedia Homepage
Tzadik
UbuWeb
UCCA
Uncut
Unijazz
Úschovna.cz
U Kaštanu
U Zavěšenýho kafe - kavárna a hospoda
Vagon Club
Vagrant Records
ValMez 2009
Vladivojna La Chia
Wagram Music
Warm Electronic Recordings
Waterloo Records
Webradio Welle303.de
WERS 88.9 FM
Western Vinyl
Wikipedia
Winter & Winter
Womad Shop
WOMEX
Wrasse Records
XL Recordings
X Production s.r.o.
Yamaha
Yep Roc Records
Yer Bird Records
Young God Records
You Tube
Zazzle Store Tais Awards
Zunior.com
ZVA 12-28 Band
Živé kvety
11 Records
3bees - Recording
4AD Records
500 Records
7digital
Happening
Music. Warmth people. Good songs.Delight in female voice.YOU!
Kaki King