Destroyer – Kaputt  [2011]
Chris Frey photo
Genre: Indie Folk /  Lyrical
Release date: January 25, 2011
Record Label: Merge Records
Location: Vancouver, BC, CA
Website: www.troubleindreams.com
Labels: Merge, Rough Trade, Scratch, Acuarela
Members: Daniel Bejar (vocals, acoustic and electric guitar), Ted Bois (keyboards, m-tron), Nicolas Bragg (lead guitar, vocals), Tim Loewen (bass guitar), Fisher Rose (drums, percussion, vibraphone, brass, whistling, vocals)
Playtime: 50:07
Tracklist:
01. Chinatown 03:49
02. Blue Eyes 04:07
03. Savage Night at the Opera 04:23
04. Suicide Demo for Kara Walker 08:25
05. Poor in Love 03:26
06. Kaputt 06:17
07. Downtown 03:51
08. Song for America 04:28
09. Bay of Pigs 11:17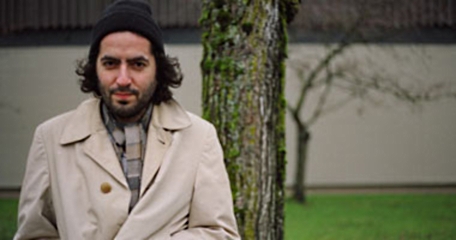 Dan Bejar had to put out his masterpiece sooner or later. The Canadian singer-songwriter has wooed audiences since recording We'll Build Them a Golden Bridge in 1995. That record was the earliest and rawest embodiment of Bejar's self-defined "European Blues", a classification so broad in its meshing of blues, folk, and emotive glam that the only applicable comparison is to the quintessential music chameleon himself, David Bowie. Songwriters like Bowie and Bejar only share sporadic comparisons though. In their primes, both have evolved with each successive release. Sitting idle is not their preference; their only constants appear to be great songwriting and remarkably unique incorporations of lyrics/vocals.
Bejar's ninth LP under the Destroyer moniker, Kaputt, may be his most interesting yet. From spacey electronics to acid-jazz, it features a variety of styles that Bejar has found recent fascination in. Instead of Bowie, names like Bryan Ferry and Gil Evans become relevant. A few efforts – like "Poor in Love" and "Savage Night at the Opera" – are not too surprising even for a diverse songwriter like Bejar. The latter's synth-heavy funk beat is infectious and oddly comparable to the '80s feel of a track like Ariel Pink's "Fright Night (Nevermore)". But the predictable sounds stop there. The tragic yet powerful "Suicide Demo for Kara Walker" brings to mind free-jazz, "Song for America" touches on vintage funk, "Blue Eyes" plays with the good side of soft-rock, and "Chinatown" is a gorgeous meshing of acoustical folk and ambient electronica with some great pairing of brass sections and airy synth effects. Although Bejar has touched on the styles of such efforts before, never has he been able to release something this eclectic with such cohesion. You can expect the funky bass lines and bursts of jazzy brass on most tracks, but their utilization differs frequently to keep things fresh.
Bejar credits names like Roxy Music and Gil Evans as influences to Kaputt, and although this is far from a jazz release it does retain some aspects of the genre that are amiable even to those opposed to it. At its heart though, Kaputt is most fascinated with blue-eyed soul and funk. The addition of saxophones and woodwinds is vital in crafting a wonderfully unique sound, one that benefits from the smoothness of these instruments without sounding anything like Kenny G. Bejar introduced orchestral and electronic aspects to his "European Blues" on 2004's Your Blues, a critically acclaimed effort that advanced Bejar's cult following. He entered a sensitive realm as a result, one where he recognized a potential of electronics to deter to his songwriting's authenticity. Instead, fans were treated to a wonderfully coherent set of songs that touted Bejar's brilliantly idiosyncratic wordplay, evolving arrangements, and nasally yet narrative croon better than ever. Even when undergoing a sonic shift in sound, Bejar showed no sign of struggle. So is it really that surprising that his new album – which features expansive use of acid-jazz and electronic-induced psychedelia – is his most successful yet?
When Bejar starts touring for his new album Kaputt in a few months, I imagine the demand for tickets to be absurd. He is touring with an eight-piece orchestra, and if you heard the album yet then you likely realize the great potential of this. The orchestral elements on Kaputt are creatively methodical; thankfully the actual arrangements lack the discordancy or superfluous nature to sound like some attempt at avant-garde fusion. Instead, they breathe wonderful life into songwriting that is already great to begin with. It contributes to the wide-reaching appeal of Kaputt. Whether your interests lie in infectious folk-pop, spacey electronica, or improvised jazz, there is no getting around the sheer number of quality songs this album has to offer. Bejar's songwriting has reached its full expansion point, perhaps defined best by centerpiece "Suicide Demo for Kara Walker", one of the greatest songs of Bejar's career.
(By Mike Mineo / More on: ...)

By Jonathan Feinstein P/2004
http://www.mergerecords.com/store/store_detail.php?catalog_id=750
---
Also:
http://www.myspace.com/destroyer
Author: Chris Frey
---
News & Actualities
News & accesories
Oblíbené odkazy
About.com - Blues
Absolutely Kosher Records
Acoustic Guitar Magazine
Adrian Recordings
All Music
All Scandinavian Music
Alternative Tentacles
ALT Sounds - Independent Music Journalism
Amazon
American Music podle Stefana Wirze
Amplión Records
Animal Music Records
Anish Kapoor
ANTI -
Archa Theatre / Divadlo Archa
Arch Hill Recordings - New Zealand Independent Record Label & Mu
Art Design Café
ARTA Records
The Artist Shop
Arts & Crafts
Assumer Guide
Asthmatic Kitty Records
Atlantic Records
Bandzone.cz
Bar/None Records
Barsuk Records
BBC Radio 2
BELLA UNION
Better Looking Records
Billboard
The Bill Frisell Song Finder
Black Canvas Records
Black Hen Music
Blind Pig Records
Bloodshot Records
Blue Note Records
Blues Interactions / Japan
BLUES Magazine (France)
Boomkat
BraAgas
Bright Midnight Archives - The Doors Music
Brit Awards
Budoár staré dámy
Camino Records
CD Baby
CD Roots
Championship Music
Chapeau Rouge Club Prague
Cherry Red Records
Circusworld Productions
Concord Music Group
Consequence of Sound
Cooking Vinyl UK
Cowboy Lyrics
Crammed Discs and Associated Labels
Daily Music Guide
Darla Records
Daytrotter Sessions
The Deli NYC / LA / SF Music Magazine
Dine Alone Records
Django Station
DGM Live
Dog My Cat Records
Domino Records
Drag City Records
Dusted Magazine
Dust Songs
East Village Radio
EasyCapsa.cz - Poslat zásilku
EMI Label Services & Caroline Distribution
Encyclopaedia Britannica
Enja Yellow Birds / Jazz Records
Essay Recordings
Exclaim! Canada´s Music Authority
Facebook
FAME Magazine
Fat Cat Records
Fat Possum Records
Filter Magazine
Fina-Music
Fire Records
Fly Fi
Fretbase songs
Full Time Hobby
GIBSON
GIZEH Records
Good Day Records
Guerilla Records
Hellthy Entertainment
HMV.com
Hudba.sk
Iceland Airwaves Festival
Ice Cream Man
IFPI
The Independent
Indies Scope Records
Insound
INTAKT RECORDS
iREPORT
Israeli & Jewish Music
Iva Marešová & 999
Jagjaguwar Records
Jambands
Jana Šteflíčková
JANGO Tais Awards Songs
Jaryn Janek bass web
Jazz FM - Listen Live
The Jazz Loft
Jazz Meets World
JazzPort.cz
JAZZ REPUBLIC / CLUB PRAGUE
Joe Wakeford
Justin Lavash
Just Music
Just Plain Folks
Kate Kilbane
K Records
Kemado Records
Killrockstars
Kranky
Kurzy měn
Kutya - jewellery / shop / Midi Lidi
Kyle Gann
Kytary.cz
Label Home Table (Dva)
Lambchop
Landmine Alert [cze label]
Laurie Anderson
Le Chant du Monde
Live from Austin
Locust Music Records
Longital
LoveMusic
Lowcut
Lucerna Music Bar
Luckyhorse Industries
Luft Kinoklub Lysá n. Labem
Manuel Rodriguez and Sons
Marta Topferova
Matador Records
MAUNET
Maxumi Dance Music Magazine
Mercury Records
Merge Records
Miami Science Museum
Michael´s Uncle
Midi Lidi
MISELAGO - Australia & New Zealand
Mix.cz
Mobile Fidelity Sound Lab
MOJO
Mondomix
Moon June Records
Musis Is Amazing
Musicserver.cz
Music Report / Slovakia
Muzikus
MySpace
Naïve Records
Native American/Indian Tribes
Nejnejnej.cz (rock-jazz.cz/cs/eshop)
Nettwerk Records
Nonesuch Records
Noripcord - Music & Film
NorthernBlues Music
Ocean Music
Odessa Records
One Little Indian Records
Open Mic Potrvá
Ottmar Liebert
Palác Akropolis
Parasol Records
PARIS ON THE MOVE - blues/jazz/rock
Paste Magazine
Patrick Fraser photography
Petr Dorůžka - World Music
Philzone.com
PICCADILLY RECORDS
Piper Records
Pitchfork Media
Poetry Foundation
Polyvinyl Record Co.
Prague Jazz Clubs
Pretty Good Music - New, unknown, and up-and-coming artists
Progboard.com / Slovakia
Putumayo World Music
Q The Music
Radio SOTOKOTO
Radio Wave
Recommended Records
Red Grape Records
Red House Records
Relix - The Magazine For Music
Respekt.cz
Respect Music - Rachot
The Reykjavík Grapevine / Music
Rhino Records
Robert Christgau
Robin Parmar
Rockwood Music Hall, NYC
Rolling Stone
Rollo & Grady
Root Down Records
Rough Trade Records
Rune Grammofon
Ryuichi Sakamoto
Sanity Muffin
The Santa Fe Desert Style as Defined by SSRI
Sarah Cahill
Secretly Canadian
Sentimentalist Magazine
Seu Jorge and Almaz
Shangri-La Records
Shout! Factory - Music, Movies & Video
Silber Records
Six Degrees Records
The Skinny
Skoda Jazz Festival
Slnko Records
Smells Like Records
Smooch Records
The Social Registry
S.O.I.L.
Solomon R. Guggenheim Museum
Song Lyrics
Song Meanings, Lyrics and Trivia.
Sounds Familyre Records
Sound On Sound
Southern Records
Spin Magazine
Spruce & Maple Music
Stereo & Video
Stick
Stony Plain Records
Studio Najbrt
Sub Pop Records
Sue & Sanyland
Sugar Hill Records
SUPERMUSIC.SK
Tea Art Workshop
Telarc
Three Ring Records
Thrill Jockey Records
Touch and Go / Quarterstick Records
Trina Shoemaker [mixer/producer/engineer]
Triple J Unearthed
Turkmen Music & Multimedia Homepage
Tzadik
UbuWeb
UCCA
Uncut
Unijazz
Úschovna.cz
U Kaštanu
U Zavěšenýho kafe - kavárna a hospoda
Vagon Club
Vagrant Records
ValMez 2009
Vladivojna La Chia
Wagram Music
Warm Electronic Recordings
Waterloo Records
Webradio Welle303.de
WERS 88.9 FM
Western Vinyl
Wikipedia
Winter & Winter
Womad Shop
WOMEX
Wrasse Records
XL Recordings
X Production s.r.o.
Yamaha
Yep Roc Records
Yer Bird Records
Young God Records
You Tube
Zazzle Store Tais Awards
Zunior.com
ZVA 12-28 Band
Živé kvety
11 Records
3bees - Recording
4AD Records
500 Records
7digital
Happening
Music. Warmth people. Good songs.Delight in female voice.YOU!
Kaki King