Gemma Ray ≡ Island Fire (2012) 
© Photo credit: Simon Webb 
Gemma Ray ≡ Island Fire 
Location: Essex, England ~ Berlin, Germany
Album release: April 24, 2012
Record Label: Bronzerat Records
Genre: Melodramatic Popular Song / Psychedelic
Tracklist:
01. Alight! Alive!   (3:03)
02. Put Your Brain in Gear   (2:37)
03. Runaway   (4:08)
04. Trou de Loup   (3:32)
05. Fire House   (2:59)
06. Flood and a Fire   (3:49)
07. Make It Happen   (5:03)
08. Rescue Me   (2:59)
09. They All Wanted a Slice   (2:58)
10. I Can See You   (3:41)
11. Bring Ring Ring Yeah   (3:05)
12. Here Comes the Light   (2:50)
13. How Do I Get to Carnegie Hall?   (3:57)
14. Eaten By the Monster of Love   (3:45)
Ξ   The 9th Annual Independent Music Awards (2009): Eclectic — Album Gemma Ray Lights Out Zoltar! WINNER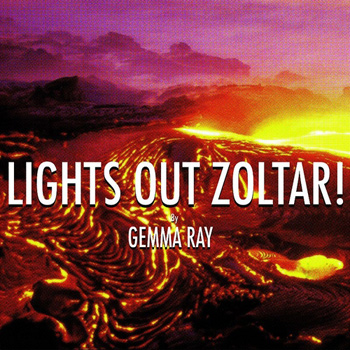 Website: http://gemmaray.tv/
MySpace: http://www.myspace.com/gemmaraymusic#!
Facebook: http://www.facebook.com/gemmaraymusic 
♠   With her sultry, soulful vocals, dramatic, expansive arrangements and smouldering looks, it's something of a surprise that Gemma Ray hasn't already broken through in a marketplace that's on the whole been very kind to home-grown female performers over the past decade or so. But while Amy, Duffy, Adele and Jessie have all made it big, this very untypical Essex girl is still plugging away in relative obscurity despite appearing to have many of the attributes for mainstream success.
♠   Island Fire is Ray's fourth album and sees her returning to the tried and tested formula of her first two records following the stripped down diversion of It's a Shame About Gemma Ray, her pun-tastic 2010 collection of covers. The songs here first emerged when Gemma was stranded in Australia as a result of the air travel chaos caused by the infamous Icelandic volcano ash cloud, encouraging her to put her unexpected free time to good use (as well as inspiring the album's title) before she returned to Sydney last year to finish the record.
♠   With different styles ranging from anguished torch song (Flood and a Fire) to lavish orchestral pop (Bring Ring Ring Yeah) and brooding guitar atmospherics (Make It Happen), Island Fire is something of a restless affair, with its protagonist seemingly a little unsure on whether she wants to be a Phil Spector '60s girl group singer or latter day Billie Holliday. In her moodier moments, such as the aforementioned Make It Happen, she inhabits similar territory to the critically lauded Anna Calvi, but in contrast, the likes of Rescue Me are more akin to the slightly twee melodramatics of retro revivalists Camera Obscura.
♠   Most bizarre of all is an unlikely collaboration with Ron and Russell Mael on two Sparks covers that round off the album as 'bonus tracks'. How Do I Get To Carnegie Hall substitutes some of the original's high camp for a more sinister dynamic, while Eaten By The Monster Of Love is theatrical, ridiculous but rather good fun. Both however sound somewhat incongruous alongside Gemma's more restrained self-penned material and add to Island Fire's slightly uneven feel.
♠   That Ray has talent is not in doubt — she blends disparate genres very adroitly and is bold and ambitious. But there's something missing on Island Fire that prevents the album from delivering to the sum of its parts, something that's maybe also the reason why she isn't making that leap forward into the big time, and that's the songs themselves. Put bluntly, they aren't quite strong enough to match the scale of her musical vision, lacking the irresistible melodies or effortless swagger to command the listener's attention like, say, Amy Winehouse did before her demons got the better of her, and somehow bereft of their own unique personality. Ray sounds rather like a lot of other people, but nothing really makes her stand out, something akin to the girl next door with the big voice factor that helped Adele conquer the world.
♠   Of course, not every artist can be expected to shift units by the million, and that's probably not what Ray gets out of bed for in the morning in any case, but nevertheless Island Fire is unlikely to cause a conflagration beyond those already in the know, despite having plenty to offer those willing to listen.

Photo by Steve Gullick
Biography by Paula Carino
♠   The early 2000s had their share of retro–soul and R&B acts, but British singer/songwriter Gemma Ray had a more complex m.o. than simply aping the greats. ♠   Reaching back to pre-Beatles rock for inspiration — but tossing in a jumble of influences as disparate as Tom Waits, Kate Bush, film scores, flamenco, and the sparkly indie pop of the '90s and 2000s — Ray sculpted a sound that was familiar and warm, but also appealingly off–kilter and full of noir-ish touches that were part homage, part pastiche.
♠   The Essex native released her first album, The Leader, in early 2008 on the U.K.–based indie label Bronzerat. Aloft on a cloud of positive reviews from the British press, she was about to embark on a tour when she became ill and had to cancel a number of profile-raising shows. While recuperating, Ray wrote a batch of new songs and recorded them in a modest home studio with co–producer Michael J. Sheehy. The resulting Lights Out Zoltar!, released in late 2009, was an ambitious work that belied its homemade origins by boasting an expansive, concert hall sound. Ray took the opposite approach for her third album, It's a Shame About Gemma Ray, which found her covering 16 songs (ranging from Buddy Holly's "Everyday" to Mudhoney's "Touch Me I'm Sick") in spooky, stripped–down versions.
Press:
♠   "Wondrous. A true alternative to the wan psychadelic folk of today's lady–pop troupe" — MOJO
♠   "Blowing sugary femme–pop out of the water. Gemma Ray is untouchable" — NME
♠   "By rights, Gemma Ray should be a household name. When stood next to her, Amy Winehouse is revealed to be, if not a charlatan, certainly pedestrian. This album is a rare treat indeed"  — BBC
♠   "An eerie aural kaleidoscope that conjures up thoughts of what an album by Mary Weiss of the Shangri–Las produced by David Lynch would have sounded like. Though it echoes with references to mid–'60s melodramatic pop, it's of the moment and a delight." — WALL STREET JOURNAL
♠   "I recently saw Gemma Ray in concert and was really impressed by her unique blend of song–writing, vocals and musicianship. Not to be missed!"  — JIMMY PAGE, London 2009
♠   "Her aesthetic may be retro, but the tough, moody perspective she brings to vintage song structures feels fresh and ultra modern" — BUST
♠   "Had Phil Spector forced his girl groups in a more noir–soundtrack direction, this might've been the result. Ray has a truly impressive feel for vintage pop flourishes, layered to lavish effect. And all those details are what you're supposed to be paying attention to, right up until the blade hits your back." — SPIN
♠   "The songs of British singer–songwriter Gemma Ray: they sound familiar, but when you stop and listen, you know you've never heard this before." — PRI
♠   "Without sounding overwrought or arch on her new album, Ray finds a winning way to warmly blend a lot of disparate pop styles"   — Song of the Day, NPR
♠   "Watching her perform, with her luminous voice and oversized cutlery, there's no doubt that Ray is blazing her own silvertone trail" — Best of What's Next, PASTE
♠   "Ray plays a cool guitar — graceful wrist–flicks of blues and rockabilly-tinted '60s pop, a mink stole in a contemporary cut — and she sings noirish ballads and boilers straight from the heart of town. Some sort of fame should follow" — RCRDLBL
♠   "There it is. That moment. It'll send shivers right down your spine. It's a Ray teases with a familiar flavor before twisting it around to the dark underbelly, but the eeriness is tempered by a flair for the pop dramatic"  — BLURT
♠   "Disarming...swooning...with noir–ish hints of Lee Hazelwood's unearthly country-rock... Ray sits midway between Nina Simone and Isobel Campbell and is the better for it." — MOJO
♠   "A wonderful debut album... Gemma weaves an entrancing tapestry of soul, blues and pop, full of dark themes and late–night confessions, all presented in a sultry, seductive voice. With Duffy, Adele and Beth Rowley joining Amy Winehouse in the upper reaches of the charts, it's clear girl singers are all the rage. But few, with the exception of Amy, are as raw and honest." — THE SUN
♠   "A brilliantly brooding prospect. Like a grittier Loretta Lynn, she's from the wrong side of the tracks. Uncouthly ace." — NME
♠   "Imagine Norah Jones on Amy Winehouse's drugs." — Q
♠   "Gemma Ray embodies a character from a 50's film noir, delivering something that comes across as both sexy and incredibly dark, drawing everything from Nina Simone to Loretta Lynn, her luscious songs have the power to soothe the worst of heartaches." — MIDEM MAGAZINE
♠   "Gemma Ray's music defies easy categorisation...she has a clutch–purse full of sundry party tricks. You could do worse than imagine PJ Harvey in thrall to The Shangri–Las. Both Dry River and Hard Shoulder rise from minor key squalls to full girl–group majesty, while Rise Of The Runts shows she has no problem producing straight, sparkling pop." — THE WORD
♠   "A persuasive exercise in Hitchcockian melodrama"  — UNCUT
♠   "If Audrey from Twin Peaks were to make an album, this is what it would sound like." — POP JUNKIE TV
♠   "A startlingly good album" — CLASH
"A compelling album packed with 50's-inspired gems and rumbling, country–rock gems" — DIVA
♠   "An entrancing blend of artfulness and accessibility, Ray's guitar twang and lustrous vocal deliver classic pop in sometimes spooky, but always compelling, hallucinogenic soundscapes." — DAILY MIRROR
♠   "Gemma Ray has poise and clarity...and a clue or two about constructing melodic mini epics." — MAIL ON SUNDAY
♠   "A compelling piece of work" —  DAILY EXPRESS
♠   "Gemma Ray takes old musical forms, but unlike Duffy and Amy Winehouse she reinvents them in an innovative and refreshing style that ensures she will be around in 10 years time." — IRISH NEWS OF THE WORLD
♠   "If Pulp Fiction were remade to include a church scene, then London's queen of all things noir Gemma Ray would provide the soundtrack and possibly a part as Uma Thurman's best mate.
♠   As it is, tonight, Islington's Union Chapel provides a righteous backdrop as she delivers a solo set of '50's–soaked urban blues. Covers of Gallon Drunk's Put a Bolt On The Door and Etta James's I'd Rather Go Blind sit handsomely alongside new material like If You Want To Rock And Roll from her forthcoming album Lights Out Zoltar! and allow Ms Ray to make a whole host of new friends" — MOJO 
Author: Steve Gullick
And now: 3x Berlin Portraits by Eric Weiss:
Gemma Ray — Island Fire
Location: Berlin, Germany
Album release: May 29, 2012
Record Label: Bronzerat Records (http://bronzerat.com/)
Runtime:    48:43
Website: http://independentmusicawards.com/ima/ / MySpace: http://www.myspace.com/gemmaraymusic / Editorial Reviews:
Maverick UK songstress Gemma Ray has gone all out with her latest and most ambitious album, Island Fire. True to previous form in terms of confounding expectations, the album is a trip through Gemma's ever–growing, over–flowing bag of tricks. From lavish orchestral alt–pop, to intimate stop–you–in–your–tracks tracks, to brooding psychedelia and much more besides. It shouldn't really make sense. On paper it probably doesn't. But that's the whole point of being taken by surprise, right?
 Author: Steve Gullick
Writer: Sarah Holmes on 27th April, 2012
♠   As the subdued guitar of Alight! Alive! makes its first appearance alongside Gemma Ray's impeccable harmonies with herself, I knew I was in for a musical ride.. The song's use of swooping violin accompaniments and jangly glockenspiel–type effects just add to the encompassing atmosphere of the song, much like Imogen Heap in her early days — and that's a compliment.
Ray's vocal tone is unique and stands out a mile away, which works to her advantage as it sets her apart from the thousands of singer–songwriter pop artists. The high pitched nature of her voice mixed with the harmonies brings a Tegan and Sara–esque feel to her music; it's harmless and pleasantly satisfying.
One of the things I like about Gemma Ray's singing voice is her insistence to keep her English accent throughout her vocals — something sadly rare among the British music industry now, unless you are Kate Nash. This is mostly apparent in jangly summer tune Put Your Brain in Gear, a bubbly pop tune which wouldn't seem out of place in a park surrounded by friends and wine. The second half of the album does not live up to the same amount of energy as the first, but it still has that ethereal sense of atmosphere surrounding each track.
In her more subdued moments, Ray is flawless, complimenting her vocals with beautiful guitar riffs such as Flood and a Fire. It is evident that she has a bag of musical tricks and an orchestra's worth of instruments at her disposal to experiment with, but the music is just as beautiful when stripped down to her and her guitar. This gives her a world of potential within today's music scene — I hope this is not the last the world has heard of Gemma Ray.
For Fans Of: Lissie, Tegan & Sara
                                             Author: Steve Gullick
Rating:
♠   All it'll take is the right song and a savvy PR machine to make UK chanteuse Gemma Ray the next Amy Winehouse; a retro leaning soul/pop singer with distinctive vocal chops and a sense of the past that gracefully translates into the present. If there is any justice, her fourth album will do the trick with an ambitious even audacious widescreen, sometimes orchestrated approach that makes her sweeping melodic, 60s influenced material soar out of the speakers. She pens unique, inspired tunes that borrow from a filmic perspective, arranged with a deft Phil Spector meets Shadow Morton touch. Don't let this sweet, fiery gem slip away.  By Hal Horowitz May 8th, 2012 at 2:43 (http://www.americansongwriter.com)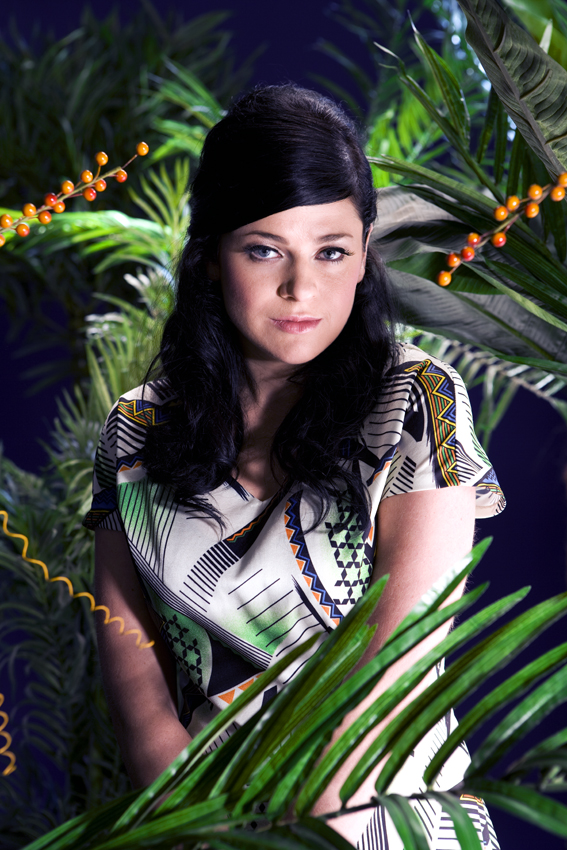 Gemma Ray ≡ Island Fire (2012) 
---
NEWS
8.7.2019
Peter Cat Recording Co.
ALBUM COVERS X.
Tais Awards & Harvest Prize
Za Zelenou liškou 140 00 Praha 4, CZE
+420608841540