Basista Jaryn Janek připravil sólové album, které se pohybuje na pomezí žánrů a  přináší 11 skladeb s řadou význačných hostů a interpretů. Na nahrávce tak uslyšíte zpívat Lenku Dusilovou, Dorotu Barovou, Janu Šteflíčkovou, Martinu Fišerovou a řadu dalších zpěváků či hudebníků.

Přestože album v některých  písních působí až křehce, Jaryn Janek ho komentuje osobitým způsobem. "S trochou nadsázky bych si troufnul tvrdit, že je to možná to nejrockovější album, o které jsem se kdy otřel. Záleží, co pro koho to slovo znamená. Pro mne asi nejvíce svobodu. Ale chápu, že to každý může vnímat jinak."   

Jaryn Janek se pohybuje na hudební scéně řadu let a jeho první výraznější úspěchy se pojí s kapelou Eleison. Dále hrál  v kapelách The Gizd Q, Krucipüsk či Benediktě. Momentálně ho můžeme registrovat v experimentálním Medu, folk–jazzových Seven Days, Eturnity, Ladě, Al Yaman, v kapelách Ivy Marešové, Kamila Střihavky nebo Václava Noida Bárty. Působil i jako sideman v all stars bandu B.S.P. nebo v  Českém Srdci.

"Většina písní vznikala s baskytarou a docela mne lákalo natočit basové album trochu jinak, než je obecně zvykem, a projít si úplně celým procesem - od počátečního točení demosnímků až po grafické zpracování obalu CD", přiznává Jaryn Janek jeden z důvodů proč natočil sólové album.

Album "Ty Lidi" je v zásadě snahou o vytvoření prostoru k SETKÁNÍ lidí různých hudebních i nehudebních světů a zároveň výzvou k navrácení pravého významu tohoto slovního spojení. Basista Jaryn Janek nechal v autorských skladbách svého sólového debutu rozeznít několik ženských hlasů, které se přirozeně napojují na mužský element plnící zde roli zemitého základu. Ale mnohé zůstává jen naznačeno. Každá píseň je jako sekvence filmového obrazu, ze kterého zůstává silný pocit a možnost pro vlastní interpretaci.

Samotný název také připomíná, že protipóly nemusí mít vždy punc protichůdnosti - vztahy se totiž během skladby v živoucím dialogu prozkoumávají - někdy se jen dotknou, někdy zase prolnou a přitom zůstávají samy sebou. Tak, jak by to ve světě mohlo být pořád.  
křest alba:
13.5. Jazzdock, Praha (s hosty Martinou Fišerovou, Lenkou Dusilovou a řadou dalších)
14.5. klub Art, Opava
Label: Indies Scope (http://www.indies.eu/alba/803/ty-lidi/?idn=1)
Datum vydání: 28. 03. 2011
Žánry: pop • rock • folkrock
Website: http://www.jarynjanek.com/index.html
Facebook: http://www.facebook.com/people/Jaryn-Janek/1054597738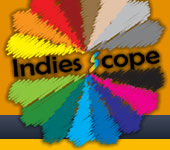 Mirek Svačina
,

Petr Moczek
News & Actualities
News & accesories
Happening
Music. Warmth people. Good songs.Delight in female voice.YOU!
Kaki King