Location: Opava, CZE
Artist: Ladě
Album title:  Kalná
Kat. N°: MAM495
Release date: August 30, 2011
© + (P) 2011 Indies Scope
Genre: ROCK / ALTERNATIVE
Čert ví, co bude dál ... Těšíte se na něco, co vás "pohladí po dušičce"? Tak tahle muzika to asi nebude! I když… No, v každém případě smíchem ze židle padat nebudete. Parta sdružená okolo charismatického zpěváka a básníka Michaela Kubesy totiž nenabízí nějaké vymazlené trendy pozlátko, ale spíše syrovost životem otřískané duše.  Písně jsou něžné, syrové, plaché i sprosté a vždy opředeny originálním zvukem kytaristy Petra Uviry. Ladě svou hudbou vlastně jen podtrhují rockové písničkářství, ze kterého jde cítit blues, alternativa, ale zároveň jsou kapelou, která žánry posunuje dál a dává jim punc originality a osobitosti. Velkou předností kapely jsou také jejich živá vystoupení - ať už elektrická nebo akustická - zanechávající velmi pronikavý  a intenzivní dojem.
"... víte, dnes už je zřejmě jisté, že život lidí, jako celek, je obrovský nenapravitelný chaos bez jediného, v pravdě sdíleného, společného pravidla. Člověk tomu však nechce a nesmí uvěřit! ... poezie je způsob, jak tento nebetyčný, svíravý bordel přetavit do okouzlující, malebné vnitřní podoby." (Michael Kubesa 12. 5. 2007)

Podtitul kapely - "neurvalý šanson" vystihuje tentokrát jen částečně to, co vás čeká při poslechu tohoto mimořádného alba - Kalná. Velmi pomalý rozjezd úvodní písně, který se zařezává jako žiletka, vás pomalu připraví na dalších jedenáct skladeb - příběhů, které jsou svou syrovostí a nekompromisností trochu jako život vražený jehlou pod nehet. Opravdu zážitek. Vše ještě navíc umocňuje a významově rozšiřuje sugestivní booklet s fotkami k jednotlivým písním.

Michael Kubesa o desce Kalná:
 "Uhrančivé kontrasty, to je to, co je snad slyšet na desce Kalná především. Něha, sprostota, luční kvítí, roztažená stehna, zmatek, řád, úzkost a naděje.
Roztančené kaly (odtud název KALNÁ) našeho společného NEVĚDOMÍ se hrnou ze všech stran a kupodivu nevyvolávají úzkost, jen nová uvědomění a z nich plynoucí pozměněné naděje. Lůzři zde prožívají bohaté, bizarní příběhy plné tajemství a na konci vám mohou připadat krásnější než celá rota polovyrobených top modelek."

Jisté je jen jedno – třetí album kapely Ladě je v pravém slova smyslu extrémní. Mrazí při něm v zádech a slzí při něm oči. Je vyhrocené, je vysekané z dřeně nocí a dnů a je čímsi strašlivě nabité. Je to samet i rašple, výlet do vesmíru v rezavé konzervě, pohádka vyprávěná v obludáriu i kouzelník, který vytáhne z klobouku něco jiného než králíka. Není to lepkavá limonáda ani urputný zápas, a samozřejmě ani nic mezi tím. Pokud máte rádi procházky naboso po ostří nože pod oblohou plnou hvězd, je to dobrá volba.

Více informací: http://www.indies.eu/alba/918/kalna/
Ukázky ze všech skladeb
Celé skladby zdarma: 2.) Česká a 7.) Tvář studu
Fotogalerie: http://www.indies.eu/umelci/501/lade/fotogalerie/
Křty alba Kalná:
10. 9. 2011 – Praha –Jazz Dock
14. 9. 2011 – Brno – Stará Pekárna
16. 9.  a 17. 9. 2011 – Opava – Jazz Café Club Evžen
Website: www.lade.cz
Biografie:
Kapela Ladě vznikla v roce 2005 rozšířením "melancholického punkového dua" Červeným Vrchem. Duo ve složení Kubesa/Uvira vydalo v roce 2002 debutové album a postupně začalo hrát v klubech buď jako tandem, nebo v triu s hostujícím Markem Steyerem – trubka (Lesní Zvěř).
Po krátké pauze natočila skupina – už pod názvem Ladě, album KUB59, kde autorskou dvojici Kubesa/Uvira citlivě doplnili Patrik Benek – bicí (Gizd Q, Missing Base…) a Jiří Pater – baskytara (Expedice Apalucha). CD vyšlo v roce 2006, produkce se ujal zkušený Patrik Benek a ve spolupráci s několika zajímavými hosty vznikla velmi příjemná a pestrá kolekce čtrnácti písní.
Ladě, velmi často doplnění o perkusistu Víťu Halšku (David Koller Band, Krucipüsk…) koncertují jak v klubech, tak na festivalech a kolem kapely se podařilo vytvořit publikum, pro které je večer ve znamení "dark blues", "freak blues", nebo třeba "neurvalého šansonu" vždy silným zážitkem.
Skupina také poměrně často hraje v akustičtější podobě spolu s vynikajícím basistou Jarynem Jankem (Med, Seven Days…) na kontrabas a Víťou Halškou na cajon a perkuse. Ani v této formě písničky Ladě neztrácejí nic na své syrovosti a autentičnosti.
Co znamená Ladě?
"Je to osudová žena, s níž žít je nesnesitelné a opustit ji smrtelné. Aby člověk oslabil tuto neřešitelnou svíravost, zpívá jí své písně. Proto třetí pád…"
Ladě:
Michael Kubesa: zpěv
Petr Uvira: kytary, zpěv, klávesy, ambient zvuky, ruchy
Jiří Pater: baskytara
Patrik Benek: bicí, zpěv, tleskání, bouchání
Víťa Halška: šaman, perkuse
Facebook: http://www.facebook.com/pages/Lad%C4%9B/146777392034435?ref=ts&sk=wall
Michael Kubesa - zpěv
Petr Uvira - kytara
Jiří Pater - baskytara
Patrik Benek - bicí
furt, či často:
Víťa Halška - perkuse
Jaryn Janek - kontrabas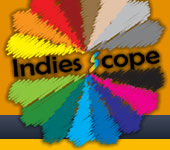 News & Actualities
News & accesories
Happening
Music. Warmth people. Good songs.Delight in female voice.YOU!
Kaki King