Neverending White Lights – Act III: Love Will Ruin (2011)
Neverending White Lights – Act III: Love Will Ruin
Location:  Windsor, Ontario, Canada
Album release: November 8th, 2011
Record Label: Ocean Records Canada / Maple Music Nationwide
Genre: Alternative / Indie / Rock
Members: Daniel Victor
Tracklist:
01. Theme From Love Will Ruin
02. Falling Apart
03. Starlight
04. Say Hi For Me
05. Goodbye
06. The Game Needed Me
07. The Lonely War
08. Ghost Ship
09. The Waltz
10. The Greatest One
11. The Hereafter
Website:
http://www.neverendingwhitelights.com/
MySpace:
http://www.myspace.com/neverendingwhitelights
All Media Reviews:
http://allmediareviews.blogspot.com/2010/09/neverending-white-lights-act-iii-love.html
Neverending White Lights is a Canadian music collaboration project fronted by Daniel Victor from Windsor, Ontario, and featuring several artists mainly from Canada and the United States. Daniel Victor performs all musical instruments, with most of his songs featuring guest singers. The idea behind Neverending White Lights is to present a sampling of different voices, styles, and artists, while retaining the 'focused' sound characteristic of a band.
Act III: Love Will Ruin
In 2009, Victor went to work on writing new material for Act 3. This time he knew exactly what he wanted to focus his concept on: Tragic Love. Love itself was a topic he had mostly stayed away from due to its commonplace in music, but he wanted to focus on a certain aspect of it - the longing, heartache, and sadness of it - and how there is beauty to be found there. Between mounting pressures to produce radio singles and to repeat past successes, yet to still maintain true to the artistic integrity NWL was founded on, writing and production was staggered and troublesome. Victor eventually went on to write and record nearly seventy songs for inclusion on this album, only to throw them away after spending much time and money to complete them. It wasn't until he had a 'finished' copy in his hands after two years of painstaking work and travel that he decided it was unworthy to be released as an NWL album, and threw it in the trash.
He started over from scratch and found inspiration deep within himself, instead of from outside influence and pressure. It was this personal freedom and revelation that allowed the proper album to surface. Victor stated that "every song has to take you somewhere, every song has to hit you, and every song has to make you close your eyes and get chills. It was the letting go that allowed me to get to those moments. I tested them on myself, and these are the songs that have stood up for me." This batch of music became Act 3.
The album's roster of guest artist has yet to be revealed. The release date is tentatively set for late September 2011.
On September 21, 2010, Daniel leaked the first song from Act 3: Love Will Ruin entitled "The Lonely War", which features Evan Konrad of the band 'Bed of Stars'. He also stated that due to difficulties with a rupture in his vocal cords, the official release date of the album was delayed from 2009 to late 2011.
In spring 2011, the first single/video from "Act 3" was released entitled "Falling Apart Ft. Bed of Stars".
(Excerpt from Wikipedia)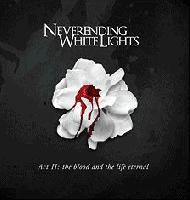 News & Actualities
News & accesories
Happening
Music. Warmth people. Good songs.Delight in female voice.YOU!
Kaki King