Peter Hammill – Pno GTR Vox: Live Performances (2011)
            Peter Hammill – Pno GTR Vox: Live Performances
Location: Ealing ~ Derby ~ Beaumont College ~ Old Windsor ~ Manchester University ~ City of Bath, Somerset, England, United Kingdom
Birth name: Peter Joseph Andrew Hammill
Born: 5 November 1948, Ealing, London, England
Origin: Manchester, England
Genres: Progressive rock, art rock, avant garde, opera
Occupations: Singer, songwriter, record producer
Instruments: Vocals, guitar, keyboards
Album release: October 10, 2011
Record Label: (Royaume-Uni)
Voice: Hammill's voice is a very distinctive element of his music. He sings in an emotional, often even dramatic way. As a former Jesuit chorister, his delivery is usually Received Pronunciation British English — notable exceptions are his Afrikaner accent on "A Motor-bike in Afrika" and his Cockney accent on "Polaroid" — and ranges in tone from peacefully celestial to screaming rants (which are nevertheless highly controlled). Singing in registers from baritone to high falsetto, he growls, croons, shrieks and shouts in ways that have drawn comparison with the guitar playing of Jimi Hendrix.
Lyrics: Hammill's lyrics are another distinctive feature of his work. He has visited a number of recurring themes including love and human relationships, ageing and death, human follies, self-awareness and introspection, politics, and religion. His lyrics often include scientific, literary or historical references. For example, the Norse names mentioned in the song "Viking" on Fool's Mate (co-written with Judge Smith) are characters in the Icelandic Saga of Eric the Red. (Hammill's source, judging by the spelling of the names, seems to have been Magnus Magnusson's 1965 translation.)
The science fiction themes of Van der Graaf Generator's lyrics are mostly absent in his later work, but there still are many science references, especially to physics (for instance in the song "Patient"). In 1974 Hammill published a book, Killers, Angels, Refugees (Charisma Books, London), a collection of lyrics, poems and short stories. This was later reissued by Hammill himself (Sofa Sound, Bath) and was followed by a sequel Mirrors, Dreams, Miracles (1982).
Music: Musically, Hammill's work ranges from short simple riff-based songs to highly complex lengthy pieces. Mainly because of the diversity of his compositions, his refusal to make anything resembling middle-of-the-road music, and the general absence of any smooth or glamorous sounds in his music, there is much debate amongst his admirers whether Hammill is to be considered a part of the so-called progressive rock scene. In many interviews however Hammill himself has stated that he does not want to be put in the progressive rock music label, or any music label at all.
Hammill's output is prolific. Many different styles of music appear in his work, among them artful complexity (for instance Chameleon in the Shadow of the Night), avant garde electronic experiments (Loops and Reels, Unsung), opera (The Fall of the House of Usher), solo keyboard accompaniment (And Close As This), solo guitar accompaniment (Clutch), improvisation (Spur of the Moment), film music (Sonix), band recordings (Enter K), and slow, melancholic balladry (None of the Above).
Website 1: http://www.sofasound.com/
Website 2: http://peterhammill.com/phx/category/album/pno-gtr-vox-live-performances
MySpace: http://www.myspace.com/peterhammill

Brand new, double disc of solo performances. One disc of Peter on piano and voice (entitled "What if I forgot my guitar?") and one disc of guitar and vocals (entitled "What if there were no piano?").
"A curious side effect of the reunion and subsequent onward career of VdGG was that I've became particularly fired up about doing solo shows when away from the group trail. Over a series of tours I've reconnected with songs old and new in the ultimate stripped-down format of piano and voice, guitar and voice. This double CD, taken from concerts in Japan and the UK in 2010 is the first solo live recording since 1999's "Typical". One CD is of piano songs, the other guitar ones, following a matrix first laid down in the Tokyo shows. As ever, the songs are taken from the length and breadth of my career; of course, the performances have changed markedly over the years. This, though, is, I believe, as strong a statement as can be made of how I've been performing in what I consider to be something of a purple patch. Some songs from the original setlists have been removed in order to keep the length down to around 70 minutes. In an effort to make each CD as "show" like as possible, one song runs into another, linked by applause. I hope that this adds to a feeling of intimacy with the performances. Pno, Gtr, Vox will be the definitive solo statement for the foreseeable future."- Peter Hammill
While continuing to play his part in the ongoing career of Van der Graaf Generator – indeed, perhaps because the louder side of his nature is very much fulfilled in that environment – Peter Hammill has found himself increasingly drawn towards genuine solo performance when under his own name. Over a series of tours he has reconnected with songs old and new in the ultimate stripped-down format of piano and voice, guitar and voice.
The simple complexity of Hammill's solo live show is perfectly recreated on PNO, GTR, VOX: Live Performances, a 27-track double-album recorded on his solo UK and Japanese tour in 2010.
On the piano disc, there's a fabulous Time Heals from Over; the angst of a writer in his mid-20s sung by a reflective 61-year-old is extremely poignant. Faculty X offers a glimpse of what it may have been like if Hammill had turned out to be Billy Joel (albeit a shouty, deeply pre-occupied one). The audience whoop that frames Easy To Slip Away seems wholly inappropriate, yet underlines the discrete devotion Hammill inspires. There is a beautiful Shingle Song, Ophelia and I Will Find You on the guitar disc. Best of the lot is the intense acoustic post-punk of Ship Of Fools.
This is more than a souvenir of the shows; it acts as an (admittedly challenging) entry point for those who have considered investigating Hammill's work. Though it may confirm a sceptic's worst suspicion about the man (witness the hollering at the end of Stranger Still), tracks such as Vision also underline his beauty. PNO, GTR, VOX: Live Performances is the sort of overview that makes you realise that not everything must be absorbed at 100mph.
Tracklist:
CD1  – "What if I forgot my guitar?":
01. Easy to Slip Away [4:45]
02. Time Heals [7:13]
03. Don't Tell Me [5:02]
04. Shell [4:12]
05. Faculty X [5:11]
06. Nothing Comes [4:47]
07. Gone Ahead [3:53]
08. Friday Afternoon [5:09]
09. Traintime [5:47]
10. Undone [4:20]
11. The Mercy [5:55]
12. Stranger Still [6:31]
13. Vision [5:04]
CD2 – "What if there were no piano?":
01. Comfortable [5:22]
02. I Will Find You [4:40]
03. Driven [4:19]
04. The Comet, the Course, the Tail [7:39]
05. Shingle Song [4:40]
06. Amnesiac [5:00]
07. What's It Worth [4:44]
08. Ship of Fools [3:54]
09. Slender Thread [5:14]
10. Happy Hour [6:02]
11. Stumbled [4:35]
12. Central Hotel [4:47]
13. Modern [7:54]
14. Ophelia [4:29]

 Peter HAMMILL is undeniably one of rock's cult-artists, someone that such different musicians as David BOWIE, Peter GABRIEL and FISH mention among their influences or admire. In more than forty albums (More than half of which were issued by his own label Fie ! and are exclusively distributed in France by Musea), this eclectic, prolific and honest poet musician has often been a pioneer for the various rock styles of the last thirty years: progressive rock with VAN DER GRAAF GENERATOR as early as 1967, punk with "Nadir's Big Chance" in 1974, new-wave in 1980 with the K GROUP... He could also create a very peculiar poetic universe made of mediations and particularly powerful "visions". The albums issued in the late Eighties and during the following decade were marked by a constant will for change, even if the musicians that back him up are often the same ones: David JACKSON at the sax and flutes, Stuart GORDON at the violin, Manny ELIAS on drums. "Fool's Mate" is his first solo album, recorded in 1971. Then followed "Chameleon In The Shadow Of The Night" in 1973, and "Over" four years later. Issued in 1988, "In A Foreign Town" is a collection of various songs, a transition album but with his usual intensity. "Fireships" shows a soothed and serene artist, adept of great keyboards and truly beautiful melodies. "There Goes The Daylight", on the other hand, shows the concerts of the 1993 to 1995 period, some furious, electric moments, wild and impossible to describe. Recorded in 1992, the excellent rock opera "The Fall Of The House Of Usher" (Inspired by Edgar Allan POE's famous short-story) was successfully re-arranged in 1999 and has numerous famous guests (Lene LOVICH, Herbert GROENEMEYER...), a quite dark and lyrical album. "X My Heart", "Roaring Forties" and the latest "What, Now ?" (2001, an excellent year !) shows a progressive evolution towards ambitious tracks, sometimes close to the absolute reference VAN DER GRAAF GENERATOR for their arrangements and intensity, and at times more intimate and meditative ("None Of The Above"). In order to present a complete overview of his works, Peter HAMMILL gives us a new compilation "The Thin Man Sings Ballads". This album includes twelve tracks that cover the period from 1982 to 2001, with tracks from nine albums, such as "Fireships" and "Everyone You Hold" or the recent "What, Now ?". And then "Clutch" (2002) arrives for us... The first thought that comes to mind is that it's a meticulous job ! Once more shall we say. Here is again the former leader of VAN DER GRAAF GENERATOR playing his usual music, alone with his acoustic guitar and his deeply emotive lyrics. And in order to fill the sound space, this artist decided to add elegant lute parts. Stuart GORDON (Violin) and David JACKSON (Saxophone & flute) are also present on some tracks. There's no doubt about the fact that this major work will enthuse us. This is not surprising though, from one of the most emotive voices in the musical world of the last three decades... Parallel to the much awaited VAN DER GRAAF GENERATOR reunion, his solo carreer still goes on, only interrupted for a few months by a heart attack. Recorded in the year 2009, "Thin Air" is nothing else than the Thin Man's thirty-first album ! On his own with this voice and his array of instruments, he delivers nine original tracks here, that sometimes might drive the nostalgics of "A Black Box" (1983) to tears. Excellent !
Peter Hammill
Sala Sinopoli - Roma
Photo Livia Bidoli
 Peter HAMMILL est incontestablement l'un des "artistes-culte" du monde du rock, que des musiciens aussi divers que David BOWIE, Peter GABRIEL ou FISH citent comme influence ou objet d'admiration. En plus de quarante albums (Dont plus de la moitié édités par son propre label Fie !, distribués en exclusivité française par Musea.), le poète-musicien aussi éclectique qu'intègre et prolifique a visité, souvent avant leur heure, les divers courants du rock de ces trente dernières années: le rock Progressif avec VAN DER GRAAF GENERATOR dès 1967, le punk avant l'heure avec "Nadir's Big Chance" en 1974, la new-wave dès 1980 avec le K GROUP... Il a su par ailleurs se créer un univers poétique très particulier, fait de méditations et de "visions" d'une force peu commune. Les albums de la fin des années quatre-vingts et de la décennie suivante sont marqués par une constante volonté de renouvellement, même si le choix des musiciens qui l'accompagnent est souvent le même: David JACKSON au saxophone et aux flûtes, Stuart GORDON au violon, Manny ELIAS à la batterie... "Fool's Mate" est son premier album en solitaire, originellement enregistré en 1971. Suivront "Chameleon In The Shadow Of The Night" en 1973, et "Over" quatre ans plus tard. Paru en 1988, "In A Foreign Town" est une collection de chansons diverses, un album de transition mais d'une intensité toujours présente. "Fireships" montre un artiste apaisé et serein, adepte d'amples nappes de claviers et de mélodies d'une grande beauté. "There Goes The Daylight", au contraire, montre ce qu'étaient les concerts de la période 1993 à 1995, des moments de fureur électrique déchaînée et indescriptible. Enregistré en 1992, l'excellentissime opéra-rock "The Fall Of The House Of Usher" (Inspiré de la fameuse nouvelle d'Edgar-Allan POE) a été réarrangé avec bonheur en 1999, et dispose d'une pléiade d'invités de marque (Lene LOVICH, Herbert GRÖNEMEYER...), une oeuvre d'une noirceur et d'un lyrisme hors du commun. "X My Heart", "Roaring Forties", ou le petit dernier "What, Now ?" (2001, une excellente cuvée !) montrent une évolution progressive vers des pièces ambitieuses, parfois proches par leurs arrangements et leur intensité de la référence absolue VAN DER GRAAF GENERATOR, parfois plus intimistes et méditatives ("None Of The Above"). Afin de présenter un panorama exhaustif de ses travaux, Peter HAMMILL nous propose aujourd'hui la compilation "The Thin Man Sings Ballads". Cette rondelle contient douze titres couvrant la période allant de 1982 à 2001, extraits de neuf albums tels "Fireships" & "Everyone You Hold", ou le récent "What, Now ?". Voici que "Clutch" (2002) débarque sur nos platines... Une première constatation s'impose: il s'agit là d'un travail d'orfèvre ! Une fois de plus, serait-on tentés de dire. L'on retrouve à nouveau l'ancien mentor de VAN DER GRAAF GENERATOR égal à lui-même, seul face à sa guitare acoustique et ses textes déchirants. Soucieux de meubler l'espace sonore, l'artiste a choisi de compléter sa palette instrumentale par l'adjonction d'élégantes parties de luth. L'on peut également entendre les interventions judicieuses des fidèles Stuart GORDON (Violon) et David JACKSON (Saxophone & flûte), au détour de certaines plages. Il ne fait aucun doute sur le fait que cette oeuvre majeure nous laissera une fois de plus sans voix. Rien d'étonnant, face à l'une des voix les plus émouvantes de toute la production musicale de ces trois dernières décennies... "Incoherence" (2004) comprend une unique plage éponyme de 41 minutes (Divisée en quatorze cycles). Celle-ci voit la participation des complices de toujours, Stuart GORDON (Violon) et David JACKSON (Flûte & saxophone). La musique alterne entre expérimentations débridées et orchestrations savantes, destinées à illustrer nos difficultés de communication, le tout avec un savoir-faire et une personnalité réellement uniques ! Un événement incontournable... Parallèlement à la tant attendue reformation de VAN DER GRAAF GENERATOR, sa carrière en solitaire ne faiblit pas, à peine interrompue par une crise cardiaque qui l'a éloigné un temps de la scène musicale. Enregistré en l'an 2009, "Thin Air" est déjà le trente-et-unième album du Thin Man ! Seul avec sa voix et sa panoplie d'instruments, il nous délivre neuf compositions originales, qui pourront par moments rappeler aux nostalgiques l'album "A Black Box" (1983). Excellent !
Street performance: A performer in front of Bath Abbey (center) and Roman Bath House (right) / Bath Abbey and Entertainer. Bath is very popular with tourists, particularly in the summer, and the city bustles with life. An entertainer performs for the crowd in front of the Bath Abbey and to the right, the Roman Baths. Taken by myself with a Canon 5D and 24-105mm f/4L IS lens. / July 2, 2006 / Author: Diliff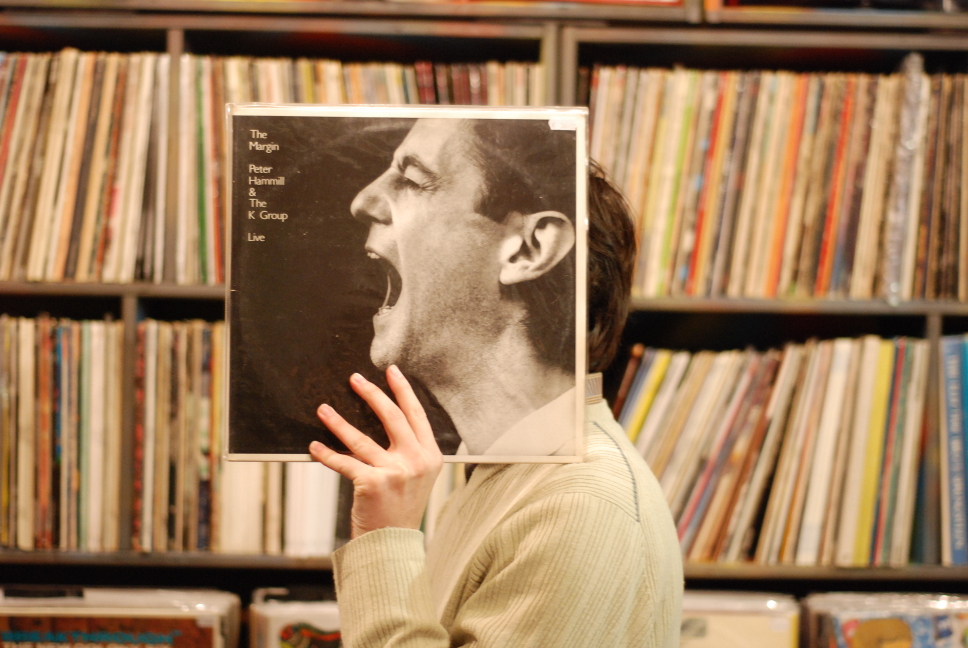 Credit: Julien Oeuillet / Salomé Chaussure
---
News & Actualities
News & accesories
Happening
Music. Warmth people. Good songs.Delight in female voice.YOU!
Kaki King