Talvin Singh – OK (Deluxe Edition) 2009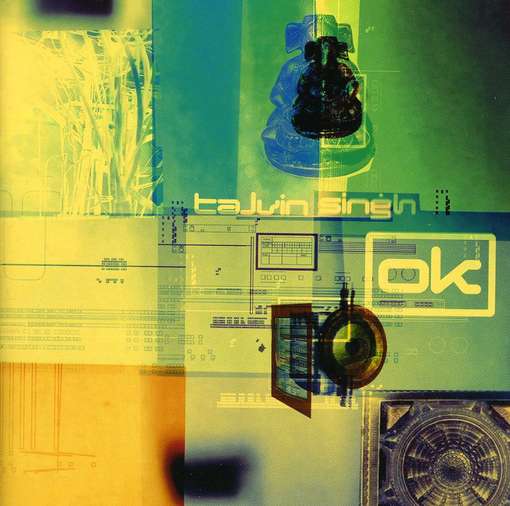 Talvin Singh – OK (Deluxe Edition)
Birth name: Talvin Singh Matharoo
Born: 1970 in Leytonstone, London, England
Location: London
Album release: 2009
Origin Released: November 9, 1998
Recorded: 1997-1998
Genre: Electronica, Asian Underground
Length: 60:48
Label: Island
Producer: Talvin Singh
Record Label: Island Records
Runtime:    139:54
Genre: Electronica, Asian Underground, Trip-Hop
Notable instruments: Tabla
TRACKLIST:
CD1
01. Traveller   11:18
02. Butterfly   4:27
03. Sutrix   5:55
04. Mombasstic   5:45
05. Decca   1:20
06. Eclipse   5:51
07. OK   4:19
08. Light   6:23
09. Disser,Point.Mento.B   2:43
10. Soni   5:59
11. Vikram the Vampire   6:47
The Japanese version of the album has one bonus track.
12."リスト・フリック(Wrist Flick)" – 5:48
CD2
01. butterfly (murcot remix)   6:03
02. butterfly (bastido cartel remix)   3:45
03. soni (ecuzzi remix)   6:23
04. traveller (talvin singh city remix)   7:10
05. vikram the vampire (richie hawtin south of detroit remix)   9:49
06. nenost monost remix (peter baden aka peterb)   6:11
07. light (vijay lyer mix)   7:40
08. traveller (4 hero dollis hill futebol mix)   6:15
09. butterfly (bass flo remix)   4:36
10. traveller (leafcutter john remix)   5:55
11. mombasstic (raj pannu remix)   8:37
12. vikram the vampire (francois k remix)   6:43   /// Credits: Joseph Cultice Photography
Tristin Norwell Engineer, Mixing, Producer
Talvin Singh Arranger, Engineer, Mixing, Producer
Dave Williams Assistant Engineer
Tim Young Mastering
Website: http://talvinsingh.com/
Product Description
Digitally remastered and expanded two CD edition of the Mercury Prize-winning album of 1999 including a bonus 12 track remix CD. Recorded in London, Japan, Mumbai and New York, OK is an album that is at once a startling debut but also a work of supreme accomplishment. It may have appealed to late '90s fashionistas but the musical ideas it is built on have proven visionary, deep rooted and permanent. This is reflected in the remix CD here featuring the likes of Francois K, Richie Hawtin, Leafcutter John and 4Hero. Sometimes, remixes can be more like metamorphoses, in which the original is entirely rehashed to achieve a hipper, more contemporary feel but Murcof, Bastido Cartel and Bass Flo among others pay due respect to the material handed them, recognizing that it requires little or no enhancing or modernizing. OK was a supreme emblem of its times but is destined to last the ages. Universal. 2009.
Talvin Singh Matharoo (Punjabi: ਤਲਵੀਨ ਸਿੰਘ ਮਠਾਰੂ) (born 1970 in London, England), is a producer and composer and tabla player, known for creating an innovative fusion of Indian classical music and drum and bass. Singh is generally considered involved with an electronica sub genre called Asian Underground, and more recently as Indian and/or Asian electronica.
After collaborating with Siouxsie and the Banshees and Björk in the early 1990s, Singh released his debut album Ok which received the Mercury Music Prize in 1999.
Singh has since collaborated with a variety of acts including Madonna and Massive Attack.
Review by Matthew Hilburn
Talvin Singh first rose to notoriety running a popular Monday night London club, Anokha. That experience led to the release of the album Anokha: Soundz of the Asian Underground, a highly regarded sampling of Asian-esque sounds from artists who performed at Anokha. OK is Singh's debut release, and it was nine months in the making. The title was chosen because of the universality of the word OK, which can be understood almost anywhere. It is mostly a reinterpretation of hypnotic Indian classical music with plenty of flute, sitar, and of course tabla. There's also Nusrat Fateh Ali Khan-like devotional qawwali and traditional Okinawan dance music mixed in to make OK truly pan-Asian. Singh's subtle craftsmanship in fitting the old with the modern make this album seductive and one of the best efforts yet at blending Asian sounds with techno. "Light," a truly wondrous fusion of Indian flute and rich atmospherics, encapsulates what Singh is all about and should convince even the most skeptical. 
Talvin Singh – OK (Deluxe Edition) 2009
---