Vladimír Václavek & Miloš Dvořáček – Život je pulsující píseň
Born: (December 16, 1959 -  Rýmařov, CZE)
Vladimír Václavek je bezesporu jeden z nejlepších českých hudebníků a nyní vydává nové album, tentokrát v dvojici s Milošem Dvořáčkem. Jejich album Život je pulsující píseň, je výsledkem dlouhodobé vzájemné spolupráce. Vladimír Václavek patří k nejvýznamnějším postavám tzv. "brněnské alternativní scény" a má za sebou skutečně bohatou muzikantskou dráhu. Vedle Pavla Fajta nebo Ivy Bittové byl jedním z tvůrců brněnské alternativy. S bubeníkem Milošem Dvořáčkem se setkal v téměř jazzovém seskupení Ivy Bittové "Čikori" a později společně založili trio V.R.M., ze kterého časem vykrystalizovalo toto sehrané duo.
Poslední dvě alba vydal jako sólové, pouze za přispění hostů ve studiu. Jednalo se o CD Písně nepísně (2003) a posléze Ingwe (2005). (Ingwe a Písně nepísně). Inspiraci nalezl v mytologických příbězích severoamerických indiánů, Eskymáků a příběhy ze staré Číny. Východní motivy se objevují v hudbě i textech Vladimíra Václavka již delší dobu. "Bylo období, kdy jsem se východní kulturou zabýval velice do hloubky. Nevím, kde se to ve mně vzalo, pokud bych to chtěl nějak vysvětlit, asi bych musel použít syntax, právě té východní kultury. Ale to čím jsem se zabýval, jsou její kořeny a dnes je svět úplně jiný, jak na východě, tak na západě. A nový svět potřebuje nový popis. Tím se tady dotýkám toho posunu ve vnímání, o kterém jsem už hovořil. Na otázku, co mě inspiruje, už odpovídám několik let stejně, protože jsem nic lepšího nenašel. Je to život sám." A tak nepřekvapí, že i na nové desce "Život je pulsující píseň" zazní i řada etnických motivů.
Přínosem na novém albu je vysoký autorský podíl Miloše Dvořáčka. Základem alba stále zůstává Václavkova kytara, lehce dokreslující základní melodii a téměř recitativní, klidný způsob zpěvu s důrazem na význam a souznění s hudbou. Jeho zemitý melodický základ pak právě živelně rozvíjí a obohacuje talentovaný hráč na bicí, Miloš Dvořáček. "Kromě dvou písniček, které jsem přinesl já, jsme na ní pracovali společně. Ta naše příprava na ni trvala v podstatě několik let, oba jsme museli změnit sebe i svůj náhled na to, co je to vlastně hudba." Dalším posunem proti Ingwe je větší hravost, která z alba vyzařuje a je dalším vkladem Miloše Dvořáčka "Hravost a spontaneita, to jsou kvality, které Miloš přirozeně nese. Hravost a radost. A u mě se taky prožívání životního pocitu posunulo do lehkosti. Velice snesitelné lehkosti bytí. To všechno se na albu odzrcadlilo".
Tracklist:
01 Na břehu jezera 06:15
02 Chlapeček 09:45 
03 Na křídlech 09:55 
04 Medvídek plyšový 05:59
05 Prameny 14:45  
06 Starý havran 14:55 
07 Leben 02:58
Recorded - Vladimír Dudek
Mixed and mastered - Luboš Malinovský
Guests:
Tanja Ebeling - voice
Jan Coufal - keyboard
Luboš Malinovský - sampler. moog
Record Label: Indies Scope 
Release date: 02. 10. 2007
Kat. N°: MAM416-2
Website VV: http://www.vaclavek.eu/vladimir/ 
Website: http://www.indies.eu/alba/149/zivot-je-pulsujici-pisen/?idn=1
MySpace: http://www.myspace.com/vvaclavek
Reviews: 
Život je pulsující píseň - Milan Tesař - www.proglas.cz

Život je ... - Marcelo - www.discos-argentinos.com.ar (Spain)

Život je pulsující ... - Patrik Hronek - Literární Noviny

Život je pulsující... - Miroslav Václavek
 Discography:
- Iva Bittová & Dunaj .. (Panton 1988)
- E - live .. (Globus Internacional 1990)
- Dunaj - Rosol .. (Pavian Records 1991)
- Arminius .. (Orkestra 1992)
- Dunaj - Dudlay .. (Bonton 1993)
- Dunaj - IV. .. (Rachot 1994)
- V.V. - Jsem hlína, jsem strom, jsem stroj .. (Indies 1994)
- E - I adore Nothing.. (Rachot 1994)
- Rale .. (Wolf Records 1994)
- Dunaj - Pustit musíš .. (Rachot 1995)
- Klar - Motten .. (Rachot 1995)
- Dunaj - La la lai .. (Rachot 1996)
- Domácí lékař .. (Indies 1996)
- Bittová & Václavek - Bílé inferno . (Indies 1997)
- Klar - live .. (Rachot 1997)
- Rale - Až zahřmí .. (Rachot 1998)
- Rale - Twilight / Soumrak .. (Indies 2000)
- Čikori .. (Indies 2001)
- Klar - Between Coma and Consciousness .. (2002)
- V.R.M. - Na druhé straně .. (g.parrot 2002)
- V.V. - Písně nepísně .. (Indies 2003)
- Ingwe .. (Indies 2005)
- Deep Sweden - Maiden Prague . (Rachot 1997, producent)

Hudba k filmům:
Eternity starts here, režie Jörge Kalt .. (autor hudby)
Čarodějka, režie Václav Křístek .. (autor hudby)
Kamenný most, režie Tomáš Vorel .. (interpret)

Hudba pro divadlo:
Kublai Khan Investigation .. (Francie)
Staré ženy aneb tacet .. (Divadlo Husa na provázku)

Bibliografie:
Vladimír Václavek - Stín stromu .. (Velarium 1994)
Gato / Václavek - Obrazy cesty .. (DharmaGaia 2000)
Details: http://www.indies.eu/vyhledavani/?keyword=Vladim%C3%ADr+V%C3%A1clavek&submit=hledat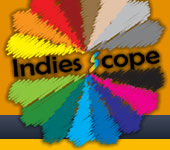 ---
News & Actualities
News & accesories
Happening
Music. Warmth people. Good songs.Delight in female voice.YOU!
Kaki King